.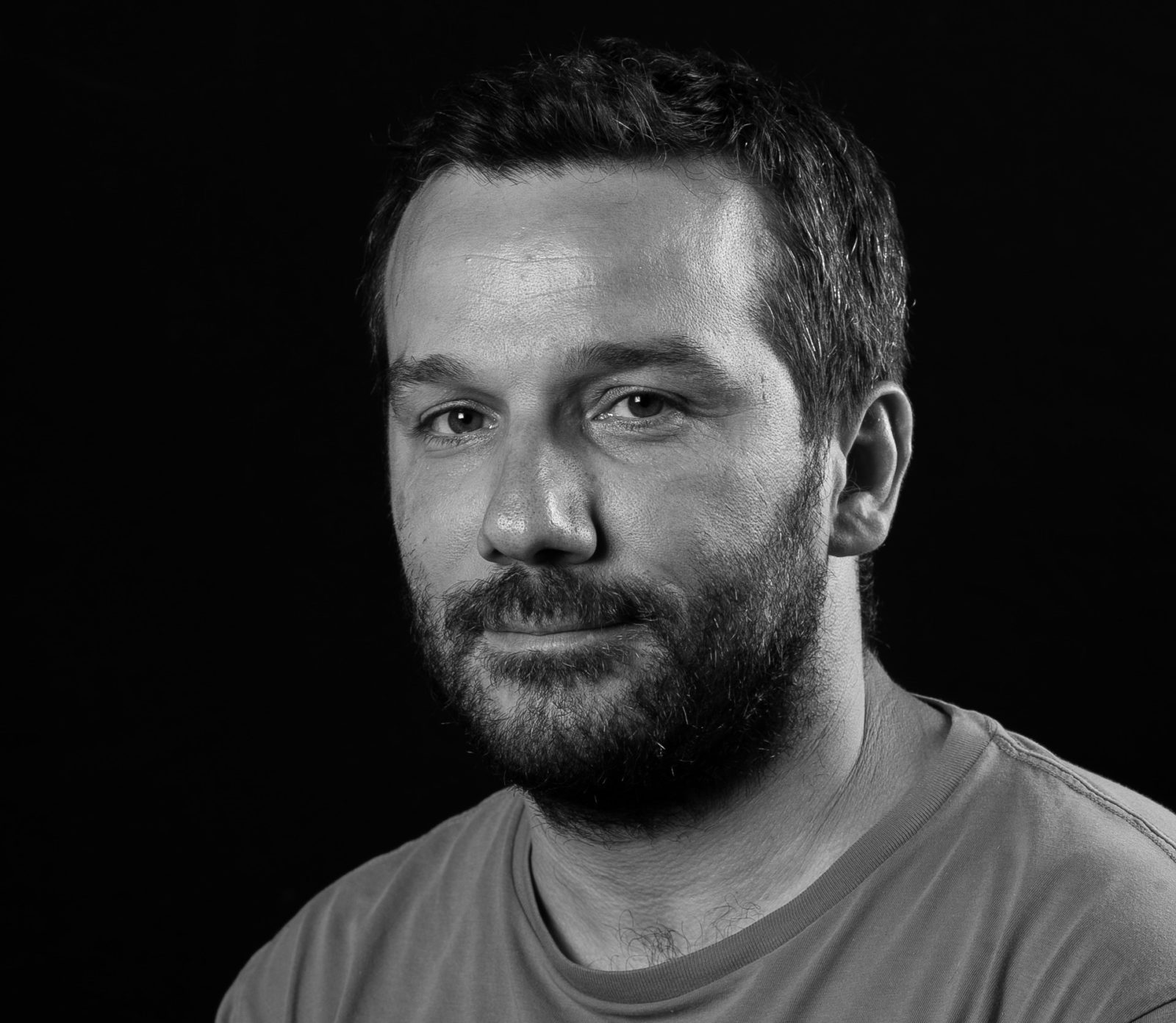 SEBASTIEN FERRARO
« Je ferme un oeil pour mieux ouvrir l'autre… »
Lyonnais, la quarantaine, ancien abonné des labos de photos de la fac, Sébastien s'est tourné vers la photo d'architecture il y a 4 ans. Après avoir consacré une première partie de sa vie à la logistique et à l'évènementiel, il travaille aujourd'hui comme artisan de l'image pour des cabinets d'architectes, des médias et des entreprises.
Quelques mots de Sébastien
"Amoureux du travail des photographes de l'agence MAGNUM, de Pep BONET, de Jan GRARUP, de Sebastiäo SALDAGO, celui d'Alain LABOILE me laisse également sans voix. J'envisage de pouvoir évoluer vers du reportage où l'humain sera mis au centre de mes images, dans des contextes difficiles. Etre le témoin d'une certaine réalité pour composer avec un regard brut, une sensibilité instinctive et sans artifices. Mais j'aimerai également un jour travailler pour Santiago CALATRAVA ! Il faut toujours rêver, un peu !"
Prochain projet : Un parcours visuel futuriste ou la ville se transforme et révèle un imaginaire contrasté en noir et blanc.
English version :
'I close one eye to open the other one wider… '
Born in Lyon, Sebastien, forty something, is a former subscriber of the university's photo labs who turned to architectural photography 4 years ago. After spending the first part of his life in logistics and events, he is now working as an image craftsman for architectural firms, media and businesses.
A few words from Sebastien about his work :
'I am in love with the work of MAGNUM Agency's photographers; Pep BONET, Jan GRARUP, Sebastiäo SALDAGO.  Alain LABOILE also leaves me speechless. I plan to advance my career toward reporting where human beings will be put at the center of my images in difficult situations, in order to be part of a reality to compose with a raw look, an instinctive sensitivity and without artifices. But I would also like to work for Santiago CALATRAVA! We should always dream a bit!'
Next project: A futuristic visual journey where the city is transformed and reveals a contrasting imagination in black and white.